Our senior management team boasts decades of experience in various facets of the real estate industry, including mortgage financing and real estate development. Their collective expertise, coupled with a blend of visionary thinking and disciplined execution, is instrumental in ensuring the effective implementation of the EquityLine Diversity business model, aimed at delivering anticipated returns to investors. Furthermore, our management team is complemented by an advisory board characterized by a wealth of knowledge and diverse professional backgrounds, serving as a valuable asset to our leadership group.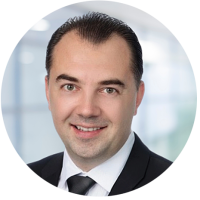 Sergiy Shchavyelyev
Chief Executive Officer
Sergiy Shchavyelyev currently serves as the CEO and Founder of the EquityLine Group of Companies, overseeing entities such as EquityLine Mortgage Investment Corp. (EquityLine MIC), EquityLine Financial, EquityLine Services Corp., EquityLine Diversity Limited Partnership, EquityLine Real Estate Limited Partnership (REIT), EquityLine New York Limited Partnership and EquityLine New York Service Corp. With extensive expertise in the real estate sector, Sergiy is a seasoned leader specializing in lending, development, and mortgage origination. His portfolio includes successfully executing multi-million-dollar transactions and subsequent redevelopment. Alongside the EquityLine Group of Companies, Sergiy holds partial ownership in a family-operated real estate enterprise, focusing on diverse projects ranging from residential and commercial developments to custom-built dwellings, apartment complexes, and large-scale commercial real estate ventures. Sergiy's cumulative involvement in real estate transactions surpasses a billion dollars. His academic qualifications include a Financial Accounting certificate from Harvard Business School and a Master of Law Degree from Mechnikov National University. Actively engaged in professional associations, Sergiy is a member of esteemed organizations such as PCMA Canada (Private Capital Markets Association of Canada), ONMICA (Ontario Mortgage Investment Companies Association), and co-founder and member of CAMLA (Canadian Alternative Mortgage Lender Association).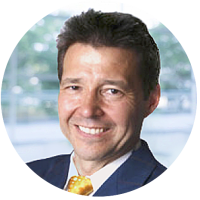 Mark Korol
Chief Financial Officer
Mark Korol has 20+ years of CFO experience across diverse industries, including 8 years in public companies like Zenon Environmental and CDI Education Corp. He was recently CFO at Char Technologies and previously at the Arturos Group, an international hospitality business. Mark is a CFA, CPA, CFE, and ABV with an ICD.D designation, showcasing his extensive financial expertise and leadership skills.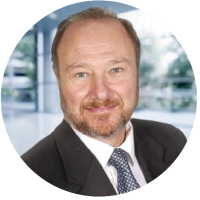 Mark Simone
Chief Operating Officer
Mark is a seasoned executive with extensive C-Suite experience in insurance, finance, and healthcare sectors. He served as the President of Medipac International Insurance, Executive and Managing Director of the Canadian Snowbird Association, President of Ontario Health Clinics, and Vice President of Strategic Relations at Pinnacle Wealth Brokers, Canada's largest Exempt Market Dealer.
Philip joined the Equityline Group in 2023 bringing close to 20 years of experience in the Asset Management industry. A well-connected Private Wealth professional in Canada with deep relationships with financial advisors, branch managers, Home Offices, Family Offices and Portfolio Managers. He is a highly organized and process-oriented senior sales leader who is best known for consistently achieving goals through team collaboration. Focused on enhancing the client experience to create enduring relationships. Philip's experience includes roles at Fidelity Investments one of of Canada's Largest Mutual Fund Companies and Horizons ETFs a major US Alternative asset manager in the Canadian market.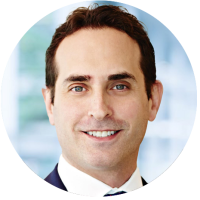 Jonathan Wiesblatt
Jonathan Wiesblatt has 20+ years of North American capital markets experience. He started as a sell-side equity research analyst, later becoming a successful Portfolio Manager. He co-founded tech companies, raised capital, and served on advisory and corporate boards. Jonathan holds multiple investment management designations and is a University of Western Ontario graduate.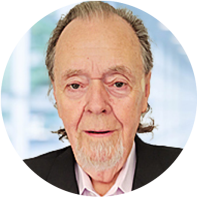 Bruce Ewing
Bruce Ewing is a seasoned equity market professional with a diverse background, culminating in his recent role as Head Equity Trader at Bank of Montreal Nesbitt Burns. His expertise includes precise trade execution in compliance with UMIR and firm policies, compliance guidance for block trades, market analysis, and rigorous risk management. He holds key certifications such as CSC, CPH, DOL, and TTC.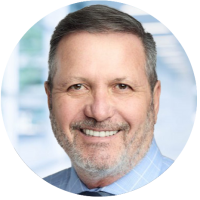 Trevor Rabie
Trevor brings two decades of experience in real estate finance and development, including a pivotal role in acquiring one of Canada's largest Beer Store real estate portfolios during his partnership with Rosewater Developments. Trevor successfully divested his wealth management enterprise, which subsequently became part of Dundee Wealth, which eventually acquired by Scotiabank.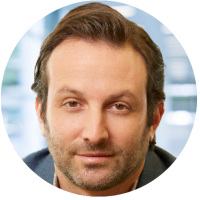 Matt Elkind
Matt is a seasoned real estate investor boasting two decades of multifaceted industry expertise. His proficiency extends to encompassing domains such as land acquisition, meticulous underwriting, adept property management, and strategic marketing and sales. Throughout his career, Matt has actively participated in real estate transactions collectively valued at an impressive $2 billion.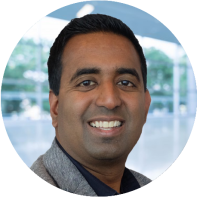 Vijay Ramanathan
Vijay co-founded RamSoft in 1994 and now serves as its CEO, overseeing its growth into a $20 million ARR global medical imaging SaaS company. He holds expertise in various fields, including SaaS, technology, information security, mobile applications, health information exchange, enterprise solutions, medical devices, and business management. In 2023, he received the Top 50 under 50 Indo-Canadians award for his contributions to the community.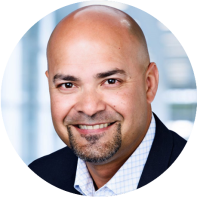 Vish Ramkissoon
With 20+ years of experience in Analytics, Data Management, Database Marketing, and Marketing Technology, Vish is renowned for delivering custom data-driven marketing tech solutions. His leadership extends to successful startups and a three-year chairmanship of the Direct Marketing Council at the Canadian Marketing Association.