At EquityLine, we're all about mortgages
The EquityLine Group, based in Richmond Hill, Ontario, Canada offers a full range of mortgage services through inter-related
corporations and third-party partners. Founded almost a decade ago, the Group has evolved to meet increasing demand for
our investor and borrower services.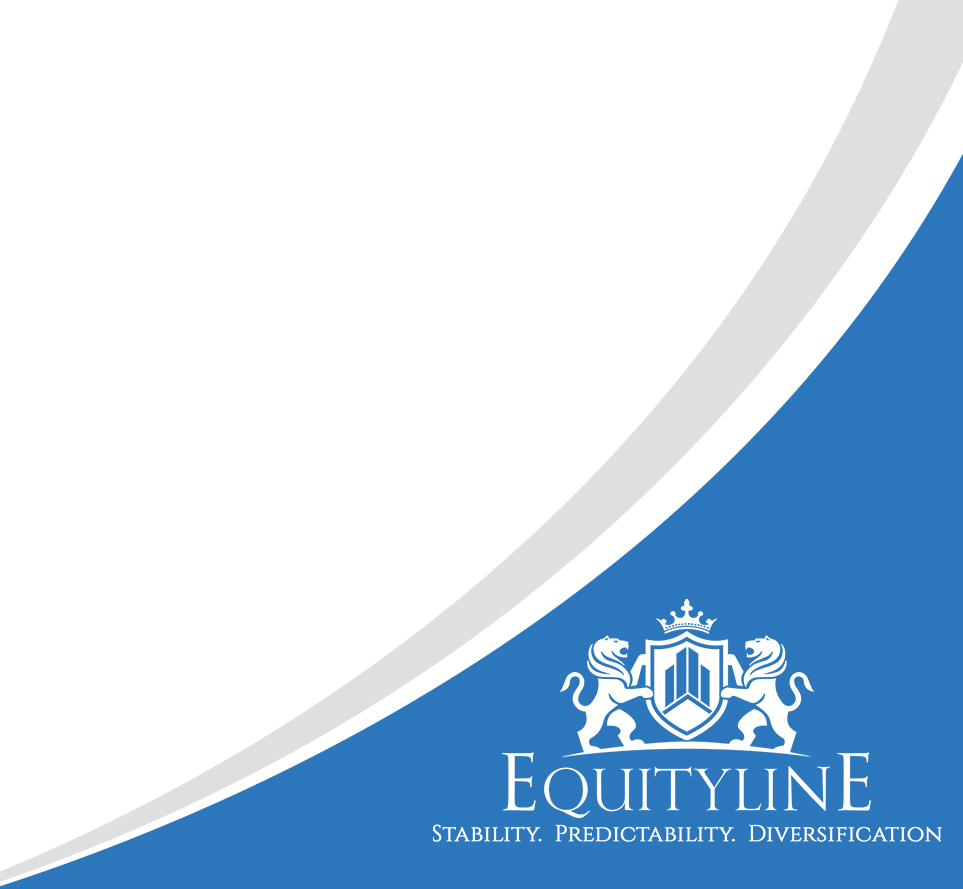 EquityLine

mortgage investment corporation
We established EquityLine Mortgage Investment Corporation (EquityLine MIC) to provide a more consistent source of mortgage funding for borrowers and contracted mortgage brokers. Additionally, EquityLine MIC enables private and public investors to participate in pools of mortgages. It pays a monthly flow-through dividend.
EquityLine MIC raises investment funds through:
An equity listing on the Jamaican Stock Exchange (JSE: ELMIC)
Series F and Series B Preferred Shares available through contracted Canadian Exempt Market Dealers (EMDs) and Investment Industry Regulatory Organization of Canada (IIROC) dealers
A prospectus-exempt Regulation A Tier Two Offering in the U.S., regulated by the U.S. Securities Exchange Commission
Contractual relationships with institutional investors and portfolio managers
Debentures issued to third-party investors
EquityLine Services Corp. manages EquityLine MIC through a management contract. The Manager sources, structures and manages mortgages on behalf of EquityLine MIC and other contracted entities. This includes evaluating projects, collecting payments from borrowers and, if required, executing enforcement proceedings. The Manager may charge lender fees directly to borrowers as compensation for its services.
EquityLine


Financial Corp.
EquityLine Financial Corp. is a privately held mortgage brokerage, operating in Ontario, Canada, that connects qualified borrowers with third-party mortgage providers.
EquityLine

Financial Corp.

EquityLine Financial Corp. is a privately held mortgage brokerage, operating in Ontario, Canada, that connects qualified borrowers with third-party mortgage providers.
Our senior managers have decades of experience in real estate and mortgage financing and the right mix of vision and discipline to oversee a successful MIC that delivers income to investors, business growth to advisors, and borrowing solutions to homeowners. They are supported by a seasoned independent board that adds an important layer of governance and risk management to inform our strategic plans. Here are our key leaders.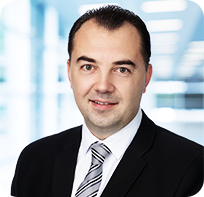 Sergiy Shchavyelyev
President and Chief Executive Officer; Director
Sergiy Shchavyelyev currently serves as the CEO and Founder of the EquityLine Group of Companies, overseeing entities such as EquityLine Mortgage Investment Corp. (EquityLine MIC), EquityLine Financial, EquityLine Services Corp., EquityLine Diversity Limited Partnership, EquityLine Real Estate Limited Partnership (REIT), EquityLine New York Limited Partnership and EquityLine New York Service Corp.
With extensive expertise in the real estate sector, Sergiy is a seasoned leader specializing in lending, development, and mortgage origination. His portfolio includes successfully executing multi-million-dollar transactions and subsequent redevelopment. Alongside the EquityLine Group of Companies, Sergiy holds partial ownership in a family-operated real estate enterprise, focusing on diverse projects ranging from residential and commercial developments to custom-built dwellings, apartment complexes, and large-scale commercial real estate ventures. Sergiy's cumulative involvement in real estate transactions surpasses a billion dollars. His academic qualifications include a Financial Accounting certificate from Harvard Business School and a Master of Law Degree from Mechnikov National University. Actively engaged in professional associations, Sergiy is a member of esteemed organizations such as PCMA Canada (Private Capital Markets Association of Canada), ONMICA (Ontario Mortgage Investment Companies Association), and co-founder and member of CAMLA (Canadian Alternative Mortgage Lender Association).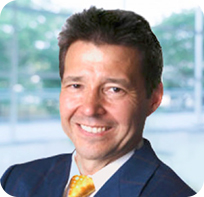 Mark Korol, CFA, CPA
Chief Financial Officer, EquityLine Mortgage Investment Corporation
Mark Korol has over 20 years' experience as a chief financial officer in a variety of industries, including 8 years of public company experience at Zenon Environmental, CDI Education Corp, and most recently, Char Technologies where he has spent the last 2 years.
Prior to that he was the CFO at the Arturos Group, an international vertically integrated hospitality business with 2,000 employees and prior to those 12 years with the Xela Group of Companies. He has experience at National Bank Financial as a Research Analyst. Mark is a Chartered Financial Analyst (CFA) and a Certified Public Accountant (CPA). Mark is also a Certified Fraud Examiner (CFE) and Accredited Business Valuator (ABV) and holds the Institute of Corporate Directors designation (ICD.D).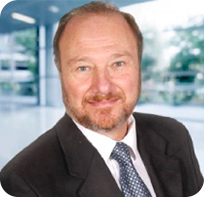 Mark Simone
Chief Operating Officer
Mark Simone is a business executive with extensive C-Suite experience in the development and management of businesses in the insurance, finance, and medical sectors.
He was the President of Medipac International Insurance, Canada's largest retailer of long-term travel medical insurance, the Executive and Managing Director of the Canadian Snowbird Association, one of Canada's largest lifestyle affinity groups, the President of Ontario Health Clinics, serving over fifty thousand patients and, most recently, the Vice President of Strategic Relations with Pinnacle Wealth Brokers, Canada's largest Exempt Market Dealer.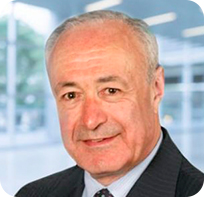 Robert C. Kay
Executive Vice President; Director
Robert C. Kay is a seasoned Corporate Director and Business Advisor. He combines business and legal skills with extensive experience in international commerce to develop and assess complex strategies with multinational companies and governments.
Robert has served as a Corporate Director in both privately held and publicly listed companies, serving on Governance, Audit, Strategy, and ESG Committees. He is currently Chair, Advisory Board, the Migao Group (fertilizer manufacturing, clean energy, mining); Chair, Baycrest Hospital and Long-Term Care Residence (cumulatively 734 beds); Corporate Director, EquityLine Mortgage Investment Corp; Corporate Director, Baycrest Seniors Care Corp; Corporate Director, Lake Simcoe Regional Airport; Corporate Director, Canada- Eurasia Chamber of Commerce (Toronto). Notable governance roles have included: Chair-Canadian Commercial Corporation; Vice Chair and Lead Director-Migao Corporation; Chair-Migao Special Committee for Going Private; Chair-Swiss/Canadian Chamber of Commerce; Director in Residence-Institute of Corporate Directors; Board Director-Changfeng (CF) Energy Inc (gas distribution, clean energy); Board Director, Royal Canadian Military Institute; Board Director-American Chamber of Commerce (Ontario Council). Robert was a teaching Board Member in the Integrative Thinking Practicum of the MBA Degree Program at the University of Toronto. He is a former Deputy Judge, Superior Court of Justice of Ontario, SCC branch. Earlier in his career, Robert served as Personal Assistant to the Deputy Prime Minister of Canada. Robert contributed his time as Chair of the Royal Canadian Military Institute Audit Committee. Robert is also a Member of the American Judges Association, and the Institute of Corporate Directors.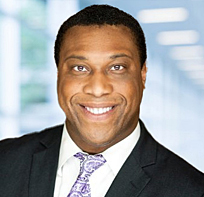 Philip Douglas
Senior Vice President, Dealer Relations
Philip joined the Equityline Group in 2023 bringing close to 20 years of experience in the Asset Management industry. A well-connected Private Wealth professional in Canada with deep relationships with financial advisors, branch managers, Home Offices, Family Offices and Portfolio Managers.
Philip is a highly organized and process-oriented senior sales leader who is best known for consistently achieving goals through team collaboration. Focused on enhancing the client experience to create enduring relationships. Philip's experience includes Senior roles at 2 of Canada's Largest Mutual Fund Companies, One of Canada's largest ETF firms as well as leading a major US Alternative asset manager in the Canadian market.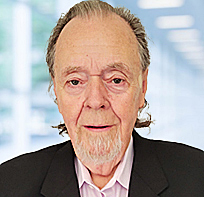 Bruce Ewing
Senior Vice President
Bruce Ewing has extensive experience in the equity market. Bruce has worked in various positions ranging from "board marker" to his most recent role as Head Equity Trader of the Special Handling Desk for Bank of Montreal Nesbitt Burns.
Bruce's expertise lies in providing superior trade execution in compliance with UMIR and firm policies and procedures. He also served as a gatekeeper, assisting brokers in understanding and adhering to compliance policies for accurate transacting in block trades. Additionally, he has extensive experience in analyzing market conditions, social, economic, and financial data to provide valuable commentary. Risk management has always been a priority for Bruce, ensuring careful management of the firm's risk exposure when accumulating positions on behalf of clients in firm inventories while maintaining firm-defined limits. Over the course of Bruce's career, he has successfully completed the following: Canadian Securities Course (CSC); Conduct Practices Handbook (CPH); Derivatives and Options License (DOL); and Trader Trading Course (TTC).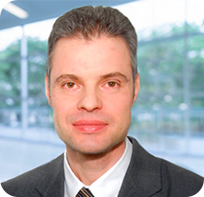 Sergiy Przhebelskyy
Vice President; Director
Sergiy Przhebelskyy brings a wealth of banking sector knowledge having spent time over seven years in the banking and financial sectors at TD and The National Bank of Canada. in 2014, Sergiy transitioned out of the traditional mortgage lending channels to the mortgage broker channel.
During this time, he gained experience and insights into alternative mortgage lending practices including private mortgage financing. He has completed more than $350 million dollars in residential mortgage transactions over his career as a mortgage specialist. Sergiy's ability to source and secure the best deals that match client's needs continues to win him high praise. At EquityLine MIC, Sergiy is involved in daily operations of underwriting, deal compliance, administration, and office management. He has an excellent knowledge of real estate sector, appraisals reports, mortgage structuring and funding processes.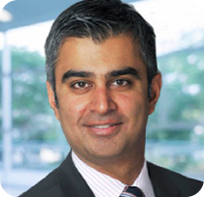 Ungad Chadda
Independent Director
Ungad Chadda was Senior Vice President of TMX Group, parent company of Toronto Stock Exchange and Enterprise Head of Corporate Strategy, Development and External Affairs.
He was responsible for building and maintaining the TMX Group investor base as well as supporting its public interest mandate and strategies to grow as a company. Ungad joined TMX Group in 1997. During his tenure, Ungad held progressively senior roles, including Director of Listings, TSX Venture Exchange; Chief Operating Officer, TSX Venture Exchange; Vice President, Business Development, Toronto Stock Exchange and TSX Venture Exchange, Senior Vice President, Toronto Stock Exchange and President, Capital Formation.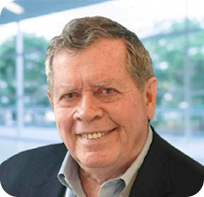 Donald Hathaway
Independent Director, Chair of the Governance Committee and Lead Director
Don Hathaway has spent over forty years as a business CEO, a senior partner in two major international consultancies and a corporate director on multiple boards while accumulating expertise in strategy, finance, risk management, marketing and corporate governance.
Key roles have included the inaugural President and CEO of the Ontario Centres of Excellence and of the Global Risk institute in Financial Services, and as a Founder and the original Board Chair of Compute Canada, the national system of high-performance computers supporting research at all Canadian universities (he remains the Emeritus Chair). He has been a Governor of both York University and Ontario Tech University, and he is a former Chair of the University of Waterloo Advisory Council; Board of Governors, The Ontario Free Trade Policy Advisory Council, and the Canadian Employment and Immigration Advisory Council.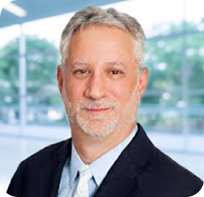 Eric Klein
Independent Director, Chair of the Audit Committee
Eric Klein is currently President of Klein Advisory Services Inc., a firm that focuses on business strategy, complex mergers, acquisitions, divestitures, and financings for mid-sized Canadian corporations. With more than 30 years of experience, Eric focuses on providing results-driven corporate finance advisory services for midmarket Canadian companies.
Recently, Eric was a senior executive with a Canadian public financial institution. Before that, he was the founder and Managing Director of the Corporate Finance, Valuations, and Transaction practice of Farber Financial Group. Eric graduated from McGill University with a B.Comm and a Graduate Diploma in Public Accounting. He holds designations as a Chartered Public Accountant and a Chartered Business Valuator and is a member of the Institute of Corporate Directors. He has been and/or is currently a board director for the following entities: 79North Inc. (May 2022 to Present), INV Metals Inc. (January 2008 to July 2021), Ramm Pharmaceutical (October 2019 to Present), Braingrid Ltd. (December 2018 to April 2020), Dundee Corporation (May 2016 to January 2018), 12 Exploration Inc. (March 2019 to June 2020), Northquest Ltd. (December 2009 to June 2016), CryptoGlobal Corp. (January 2018 to July 2018), Liberty Silver Corporation (December 2013 to October 2016), Bonanza Blue Corp (June 2011 to December 2016), and FMX Ventures Inc. (May 2009 to December 2016).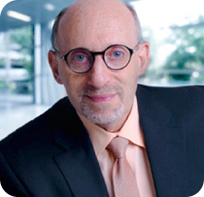 Willie Handler
Independent Director, Chair of the Compensation Committee
Willie Handler has 28 years of experience in the insurance sector with 20 years working on insurance regulatory policy with the Financial Services Commission of Ontario and eight years' operating his own consulting business.
Willi has provided strategic advice to a wide range of clients dealing with an evolving regulatory environment. He holds a Bachelor of Science from the University of Toronto, a Master's degree in Health Administration from the Fox School of Business at Temple University and a Master's degree in Public Administration from the Schulich School of Business at York University.
We preserve capital while generating consistent monthly dividends through an
historically proven investment strategy that mitigates risk.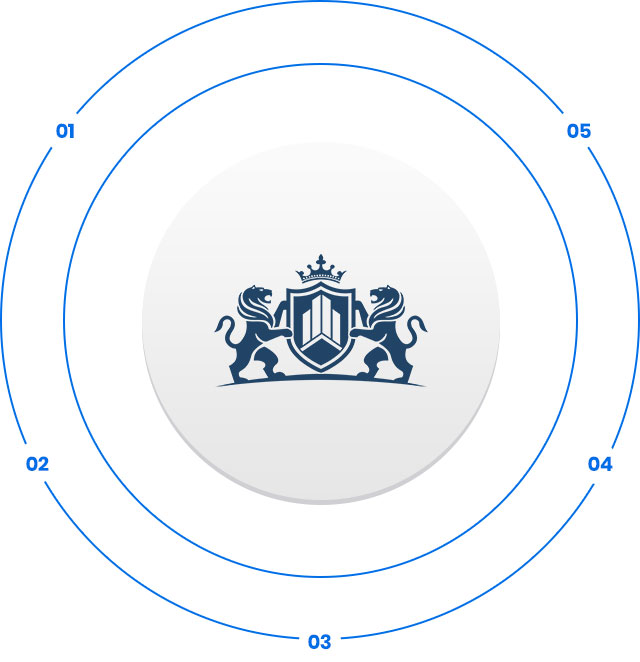 Rigorous underwriting policies and practices
EquityLine only lends to credible, qualified borrowers. Our underwriting policies and practices have been reviewed and approved by a Tier 1 Canadian Bank.
Short-term loans on residential homes (less than 12 months)
By focusing on short-term loans only, EquityLine significantly mitigates the effects of real estate market dips or corrections. Mortgage loans historically average 8 months, never more than 12 months.
Maximum 80% LTV (loan-to-value)
This leaves a minimum 20% buffer in case of real estate market fluctuations. Historically, EquityLine's mortgage portfolio LTV ratio is 73%.
Focus on residential home mortgages within the GTA
Residential mortgage defaults are historically lower than commercial or industrial mortgages. The Greater Toronto Area (GTA) continues to drive strong quality mortgage demand.
Experienced management team guided by an independent board of directors
EquityLine management team has over 100 years of real estate and investing experience. The team is supported by an independent board of directors with extensive knowledge of financial services, regulatory matters, and publicly traded reporting experience.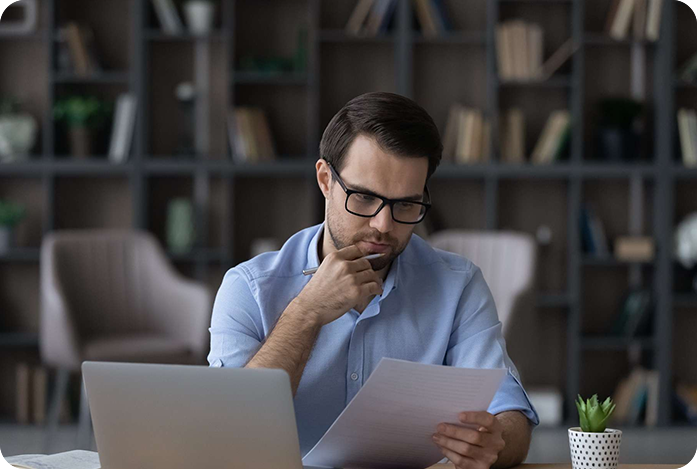 EquityLine


Code of Conduct
We practice a strong code of business conduct that includes:
Strict compliance with legislation and regulation
Adherence to a conservative risk profile in both lending and investing
A strong and active board which has a majority of independent directors, members of the board have significant experience in many areas of the financial services industry
EquityLine MIC's Board of Directors approves and, through its committees, actively monitors all aspects of the business. The board and management
believe that accountability and transparency increase shareholder confidence and have a positive impact on our business success. Furthermore, being a
reporting issuer to the Jamaica Stock Exchange adds additional regulatory oversight and responsibility.
Board Charter
Committee Charters
Each of the board's three permanent committees are comprised of
independent directors.
Compensation Committee Charter
Corporate Governance Committee Charter
Review our quarterly and annual financial reports on the News and Reports page.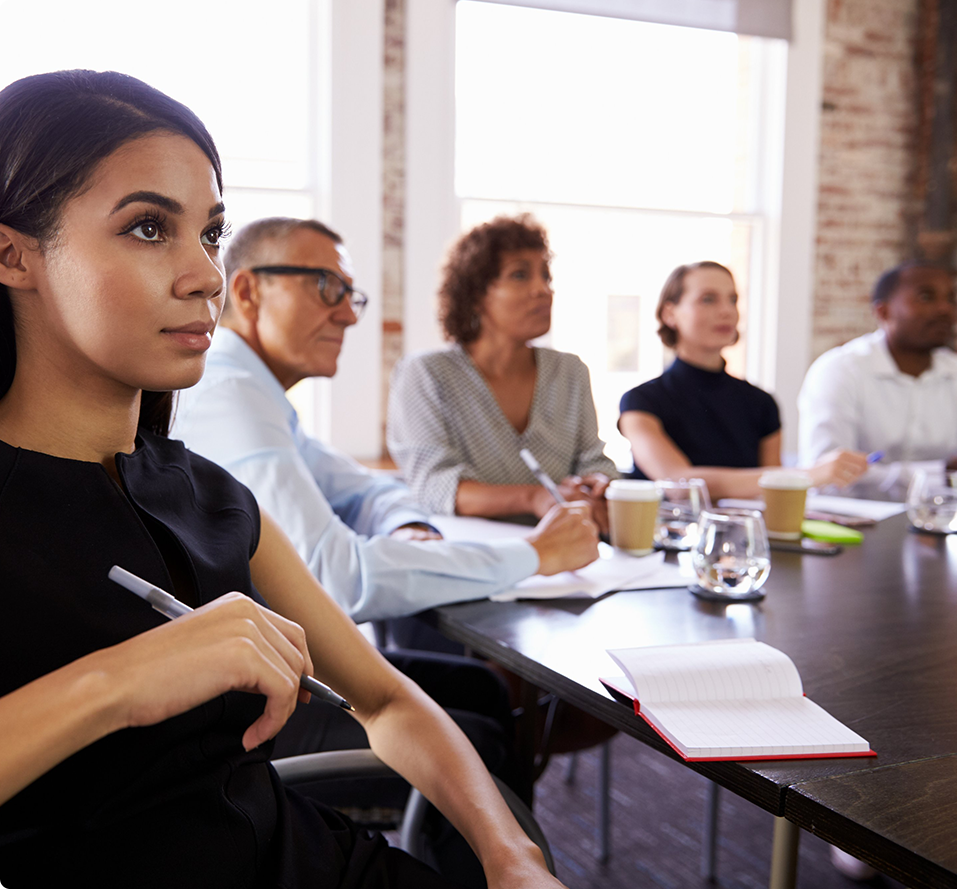 Professional Service
Partners
The following organizations support our business activities.
Canada
Auditor

Grant Thornton LLP

Regulator

Financial Services Regulatory Authority of Ontario(FSRAO)

Ontario Securities Commission (OSC)

Corporate Lawyers

Cassels Brock & Blackwell LLP

Bank

TD Canada Trust

Transfer Agent

SGGG Fund Services Inc.

Registered Plan Trustee/Custodian

Computershare Trust Company of Canada (Registered Plan Trustee and Custodian)

Olympia Trust Company
(Registered Plan Trustee)
United States
Regulator

U.S. Securities and Exchange Commission(SEC)

Financial Industry Regulatory Authority (FINRA)

Corporate Lawyers

Cassels Brock & Blackwell LLP

Richards, Layton & Fingers, P.A.
Jamaica
Exchange

Jamaica Stock Exchange (JSE)

USD Listing ("ELMIC")

Corporate Lawyers

Patterson Mair Hamilton

Bank

Sagicor Bank Jamaica Limited

Clearing and Settlement

Jamaica Central Securities Depository Limited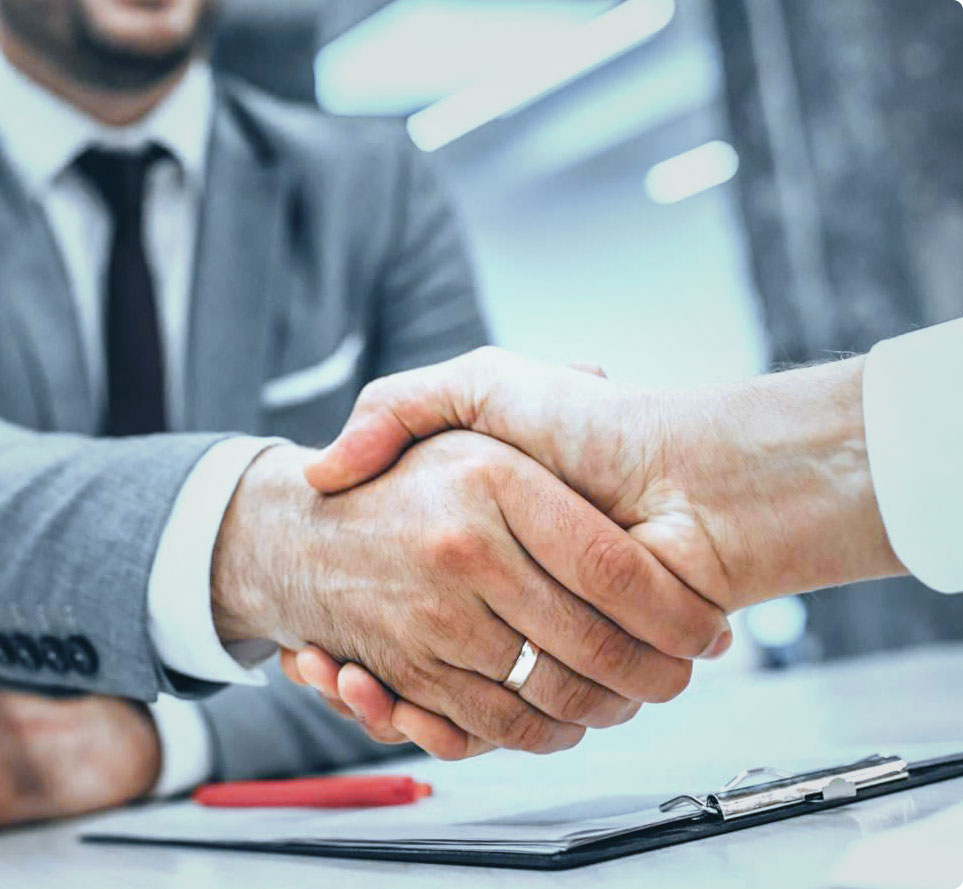 Industry dealers and
exchanges
The EquityLine Mortgage Investment Corporation is not a reporting issuer in any province or territory of Canada, and therefore the Series B and Series F Preferred Shares are subject to an indefinite hold period. They cannot be traded but they can be redeemed under the terms of our redemption policy as described in the Offering Memorandum. The Series B and Series F Preferred Shares are only available to qualified investors through licensed advisors.